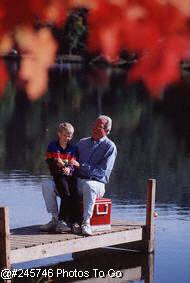 Family Law and Father's Rights are the sole focus of my practice. It is all that I do. I do not handle any other types of cases.
If you have a case involving any of the following, I can help:
Divorce

Paternity

Child Support

Visitation

Child Custody

Post-Decree Modification

Contempt Citation

Guardianship

Emergency Order

Adoption
It is important that you take the proper action in your case right from the very beginning. You will have to live for the rest of your life with the decisions that you make now as you are confronted with a family law legal matter. Simply put, don't screw around and delay hiring an attorney because you think that you are going to be able to agree upon things on your own. Don't be that guy. Chances are you will be sorry later. Get help ASAP, as soon as you know there is a problem.
From my experience, most fathers are hard working people who love their children and do everything possible to give their children all that they can. Unfortunately, sometimes fathers find themselves involved in a divorce, often not by choice, that simply turns their entire life upside down and jeopardizes their existing relationship with their children. Many times, these fathers end up being victimized by outrageous amounts of child support and very limited visitation with their children.

After the Divorce or Paternity Order
If the divorce has already come and gone and you happen to now find yourself in the position of the non-custodial parent, there is still hope. You may have the right to appeal your case.
With luck, you will be able to maintain a relationship with your ex that has the children's interest at heart. However, in many cases, this does not happen. You can find yourself in a very frustrating position where you feel like your children are slipping away from you and there is nothing you can do. Well, there are things that you can do.
If you are the noncustodial parent, there are a few things that you should know:

1. You are entitled to all of your children's records.
Oklahoma law provides that unless specifically ordered otherwise by the court, you are entitled to the same access as the custodial parent to all records concerning the children including school, medical, etc.

2. You have an absolute right to all visitation ordered by the court.
You are entitled to the visitation ordered by the court and Oklahoma law provides a procedure to enforce these rights. However, you must be proactive and fight for these rights. If your visitation is less than that outlined in the standard visitation schedules, you should contact us to discuss the possibility of modifying your divorce decree to provide you with more visitation.
If you have been denied visitation, I suggest that you contact us immediately. You have many rights. However, it is up to you to exercise these rights. Your rights will not come looking for you.
You must be proactive.

3. You are entitled to pay child support in accordance with the child support guidelines.
In many cases, the amount of child support is calculated with inaccurate information. This can lead the unsuspecting person to pay more child support than is necessary or required. In other cases, the child support is so high it just feels like you are paying too much when in fact you are paying the proper amount.

Oklahoma law provides a procedure to modify child support. Oklahoma law also provides a procedure to request the income information of the other parent each year so that you can determine whether or not you are paying too much or receiving too little support. If you feel that you may be paying too much or not receiving enough child support, contact our office.
---
4. You can be awarded custody and you can modify custody and visitation.
Traditionally, the simple truth was that the mother nearly always got custody. The father did not stand much of a chance. However, some courts are beginning to seriously consider the father as the custodial parent in certain cases. It definitely is not easy for a father to get custody, but, it can be done under the right set of circumstances.
Initial custody determinations: At the time of the divorce or paternity proceedings, the court will award custody based on what the court believes to be in the best interest of the children. This is the best shot you will have in most cases. I believe this is a much easier standard to meet than the standard required to modify a custody order.
Post Decree Modifications: This is when it gets tougher. In order to modify custody after the divorce has been entered, you must prove that there has been a permanent, substantial, and material change of conditions which directly affects the best interests of the minor child, and, as a result of such change in conditions, the minor child would be substantially better off, with respect to her temporal, mental, and moral welfare, if the requested change in custody be ordered.
Post Decree Custody modifications are in my opinion are very difficult. However, there are many cases where the custodial parent should have never had custody to begin with. When given enough rope, these people usually hang themselves. This can present an excellent opportunity to modify custody.
The bottom line is that you must do what you feel is right. If you feel that you should have custody, you should consult with an attorney.